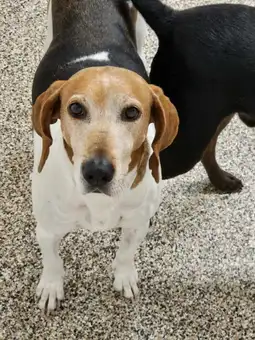 NEW BOARDING POLICY FOR RESERVATIONS AT THE DOG HOUSE
We require deposits for all boarding services during our peak dates as well as all holidays.
Deposits will be applied at the time of checkout.
A 25% deposit is required for all holiday and peak reservations.
For 4 or more nights, you must pay a 25% deposit.
Your reservation will be confirmed when your deposit is received.
The Dog House accepts cash, checks, and all major credit cards.
If you have a credit card on file you do NOT need to make a deposit, but if you do not show up your card on file will be charged for one night of the stay
CANCELLATION POLICY AT THE DOG HOUSE
Our business requires a 24-hour cancellation notice before the reservation's start date & time for all stays.
This Means If Your Reservation Begins at 6:30AM you need to Cancel By 6:30AM The Day Prior to the stay, emails or voicemails are accepted if not during business' hours.
If you do not show up for a reservation,

If the Reservation is for Boarding, your Deposit will be forfeited, It will not be held in your account or refunded.
Or, If you have a credit card on file it would be charged for one night of the stay.
If the Reservation is for Day Care or Group Play you are STILL Charged for the Day if the reservation is not cancelled 24 hours in advance from your DROP OFF Time, unless your dog is ill. If you have passes a pass will be deducted for the day.

Additionally, we require a 5-business-day cancellation notice prior to the start date for all holidays.
If you meet our cancellation guidelines, your deposit will stay in your account to be used for future visits. Please be aware that it will have to be used within the current calendar year. We will not refund any deposits if you choose not to stay within the current year.